Advocacy & Rights
Here are some Ontario groups committed to sharing information, raising awareness and calling for action so that people who have an intellectual disability can live well as citizens in the community.
---
People First Ontario
promote equality for all persons
help people who are trying to speak up for themselves and make their own decisions.
teach members about the rights, abilities, and strengths of People First of Ontario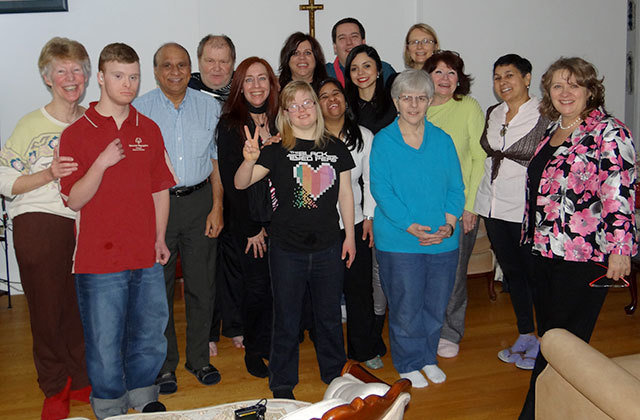 People First Canada is a national voice for people who have been labeled with an intellectual disability
In 2016, they will be celebrating 25 years of advocating for
human rights
citizenship rights
accommodation rights
language rights
---

425 Bloor Street East, Suite 110
Toronto, ON
M4W 3R4
416-482-8255
ARCH Disability Law Centre
specialty legal aid clinic.
they defend and advance the equality of rights of person with disabilities.
www.archdisabilitylaw.ca
The Vulnerable Persons Standard is a series of evidence-based safeguards intended to protect the lives of Canadians. They will help ensure that Canadians requesting assisstance from physicians to end their life can do so without jeopardizing the lives of vulnerable persons who may be subject to coercion and abuse. ARCH is asking all members of Parliament to ensure that Federal legislation regulating physician-assisted death incorporate these safeguards. Canadians living with severe disabilities, mental illness and dementia, as well as seniors living in long term care may be more vulnerable to stigma, abuse, coercion, isolation and depression. Consequently, they may be more inclined to suicidal ideation, intent and behaviour. The psycho-social needs of vulnerable Canadians can be met by providing appropriate care and support, significantly reducing mental anguish as well as a person's motivation to request physician-assisted death. Do you Support this Standard? Continue to this site for details.
---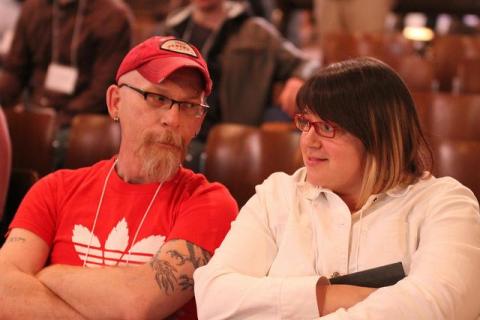 ODSP Action Coalition
advocates for improvements to the income and employment supports provided by the Ontario Disability Support Program.
---
Individualized Funding Coalition for Ontario
supports the self-determination of persons wi
th disabilities
believe all people should have control over decisions concerning where they live, with whom they live, with whom they associate, and how they spend their lives
working to make individualized funding a choice for people
individualized funding would give people more control over the money that pays for their supports and services
Founder and pioneer Judith Snow passed away May 21, 2015. She wrote a book "From behind the Piano, through Inclusion Press which documents  her journey  for inclusion and individualized funding allowing her to make choices as to who and how here supports were provided.
---
Citizens Against Restraint
family members and service workers who have come together because of our concern about the use of restraints in human services (health, education, community and social services)
raise awareness about the true and traumatic impact of restraints on people who are restrained, those who do the restraining, and those who witness the event.
goal is to ultimately stop the use of restraints by human services
www.citizensagainstrestraint.ca
---
Ministry of Youth and Children's Services
Children with Disabilities
Program Supervisor
Silvie Girard
217 York St.
London, ON
N6A 5R6
519 438 5111
Ext 3155
1 800 265 4197
Ext 3155
If you need to advocate for a child.
Information on Autism services in Ontario available through this ministry www.children.gov.on.ca tools and resources.
Autism_Parent_Resource_Kit The Ministry put together this resource kit for parents. Download and take a look.
Ministry of Community and Social Services
Program Supervisor
Adults with Disabilities
Bud Carter retired May 1, 2013
Greg Fry
greg.fry@ontario.ca
217 York St., P.O. Box 5217
London, ON
N6A 5R6
519 438 5111
Ext 3153
1 800 265 4197
Ext 3153
Read the latest issue of Spotlight on Transformation
Newsletter Spotlight on Transformation issue 35 pdf
If you need to advocate for an adult.
---

Office of the Ombudsman of Ontario
Ombudsman Paul Dube (April 1, 2016)
Deputy Ombudsman Barbara Finlay
483 Bay Street
10th Floor, South Tower
Toronto, ON
M5G 2C9
1-800-263-1830
The Ombudsman is an independent officer of the Legislature who investigates complaints from the public about Ontario government services. André Marin has been the Ombudsman since 2005 and his investigations have sparked numerous government reforms.
Ontario Ombudsman Paul Martin  investigated services for people who have an intellectual disability and were facing crisis. 
Adults with developmental disabilities in crisis (Ministry of Community and Social Services
– investigation launched in November 2012) p. 34: More than 1,100 complaints have been received, investigators have reviewed tens of thousands of pages of documentation and interviewed more than 220 people, and the Ombudsman has begun the process of drafting his report, which he hopes to release in late 2014.
The Ombudsman is asking anyone who has information relevant to the investigation to contact his office.
You can contact their office at any time to inquire about whether there are services which you could be receiving. They will not advocate for more services but will look to see if you are missing something which is available.
File an online complaint form at www.ombudsman.on.ca
---
The Office of the Provincial Advocate for Children and Youth
401 Bay Street, Suite 2200
Toronto, ON
M7A 0A6
416 325-5669
1-800 263-2841
Fax 416 325-5681
TTY 1-416 325-2648
advocacy@provincialadvocate.on.ca
The Office of the Provincial Advocate reports directly to the Legislature and provides an independent voice for children and youth, including children with special needs and First Nations children.
The advocates receive and respond to concerns from children, youth and families who are seeking or receiving services under the Child and Family Services Act and the Education Act (Provincial and Demonstration Schools).
The Provincial Advocate may identify systemic problems involving children, conduct reviews and provide education and advice on the issue of advocacy and the rights of children.
The Office is guided by the principles of the UN Convention on the Rights of the Child and has a strong commitment to youth involvement.
Provincial Child Advocate
Irwin Elman
---
---
Accessibility for Ontarians with Disablities Act
---
Community Living Ontario
1 Valleybrook Drive, Toronto, ON M3B 2S7
416-447-4348
1-800-278-8025
Fax: 416-447-8974
info@communitylivingontario.ca
www.communitylivingontario.ca
Executive and Administration
Chris Beesley, Chief Executive Officer – ext. 227
Sue Talmey, Director of Finance and Administration – 905-436-2500, ext. 2226
Terri Meshwork, Executive Assistant? – ext. 228
Barbara Dunkel, Senior Bookkeeper? – ext. 240